Denis Law interview: On Manchester being a city united and his memories of Huddersfield
Manchester United legend Denis Law discusses recent events in the city, his health and how his time at Huddersfield Town with Bill Shankly helped to shape him...
For Denis Law, Aberdeen is where he grew up and the adventures that have followed have even included a spell in Italy with Torino. But it is Manchester that has become his home. Law's adoptive city has been in his mind constantly this past week in the wake of the tragic events that saw 22 people killed in a terrorist attack on the Manchester Arena last Monday.
"What has happened in Manchester is beyond belief," Law tells Sky Sports. "There are no words to explain it. You cannot imagine what's going on in these people's minds.
"We all have children and grandchildren who could have been at that concert. In fact, I did call up to see if two of the grandkids had been there. They are at that age where they are going to concerts. I actually do have a friend whose daughter was there. Fortunately nothing happened and she got out OK. We were lucky.
"The response has been incredible though hasn't it? The human race does that, to be fair. What we have seen in the city this past week has just been enormous support for those who have been bereaved and the people who are still in hospital with serious injuries. They have had support from around the country and around the world really. That's been fantastic."
Law was invited to travel to Stockholm to see Manchester United, the club for whom he scored 237 goals and has a statue in his honour at Old Trafford, win the Europa League against Ajax but health problems prevented the trip. "I had a pacemaker fitted about three months ago and then I had a new hip," says Law. "This getting old is not recommended.
"The good thing about it is that Manchester United won. I don't know how you'd put it really but I suppose it's a bit of good news amid the bad news that we have had in this city."
ON JOSE MOURINHO'S UNITED
"He has won two trophies and is back in the Champions League. So that's nice. It's lovely for the fans as well as the manager and the team so we're all happy about that. Hopefully it's just the start of getting back to what they normally did under Sir Alex. That's difficult when you're changing managers and have new players coming in. It just takes a wee bit of time."
Now Law is hoping for a second footballing distraction on Monday. Another of his former clubs Huddersfield Town play in the Championship play-off final against Reading at Wembley looking to reach the top flight of English football for the first time in 45 years.
"It's been a long time," says Law of the club that he played for 91 times between 1956 and 1960. "People who don't know Huddersfield don't know that they have a fantastic record going way back to the beginnings of football. What they did in winning the league three times consecutively in the 1920s, who else has done that? Not many. They were huge.
"That was where it all began for me. I will never forget Huddersfield.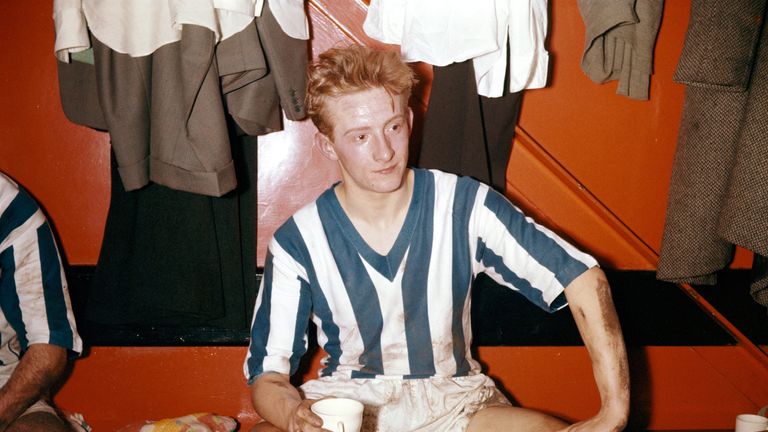 "The manager was Andy Beattie who was from Aberdeen too. His assistant was Bill Shankly and they treated me wonderfully. They were like two fathers to me really. Don't forget that I was 15. I was away from Aberdeen which could be like Greenland or something it was so far away. It was 13 hours on the train. I had never been out of Aberdeen before.
"I was wearing glasses and had a squint in my eye. I'd had it for 10 years. I had to play football with one eye closed because I felt embarrassed. Then I got a call after I'd been down in Huddersfield for a couple of months telling me to go back to Aberdeen for an operation. I did that and it changed my life completely.
ON PROSTATE CANCER
"When the guy told me I had prostate cancer (in 2003), I conked out in the room. I think they thought I'd had a heart attack. It was just the fact he said I had cancer. You don't feel like telling anyone you've got a problem. You don't know what it is. I think men are too proud to say they have a problem downstairs. A lot of people die young because they don't go and they don't tell people what the problem is. Men are a bit shy about that. But if they have they should go because the stuff they can do now is fantastic."
"I was always being called 'cockeyed' and things like that. Suddenly I could actually look at people with two eyes in the centre of the eyeball. It didn't make me any better looking but it was a huge confidence builder. Unless you had that problem you wouldn't realise how different your life becomes."
Shankly, of course, would go on to become Liverpool's legendary manager - "Bill made Liverpool what they are today" - and Law might well have joined him had the funds been available. "When Bill went to Liverpool I definitely thought I would be going there as well," adds Law. "Unfortunately they were in the second division too and didn't have the money.
"That's why I went to Manchester." Over half a century on it feels more like home than ever.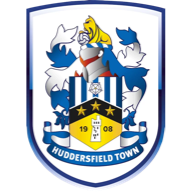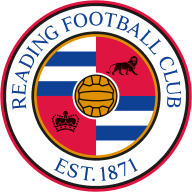 Huddsf'ld vs Reading
ON MARCH FOR MEN
"I'm meeting Mike Summerbee and we're going to Old Trafford then we're being whisked to Manchester City's ground. So yeah it'll be fantastic. Jeff Stelling is doing a fantastic job. I can't believe he has done that. Fifteen days of marathons? Dear oh dear. For someone to do that… He's not a young kid is he either? He's getting on a bit!"